Customization made simple by giving the user ability to design the screens the way they want !
Easy to navigate user interface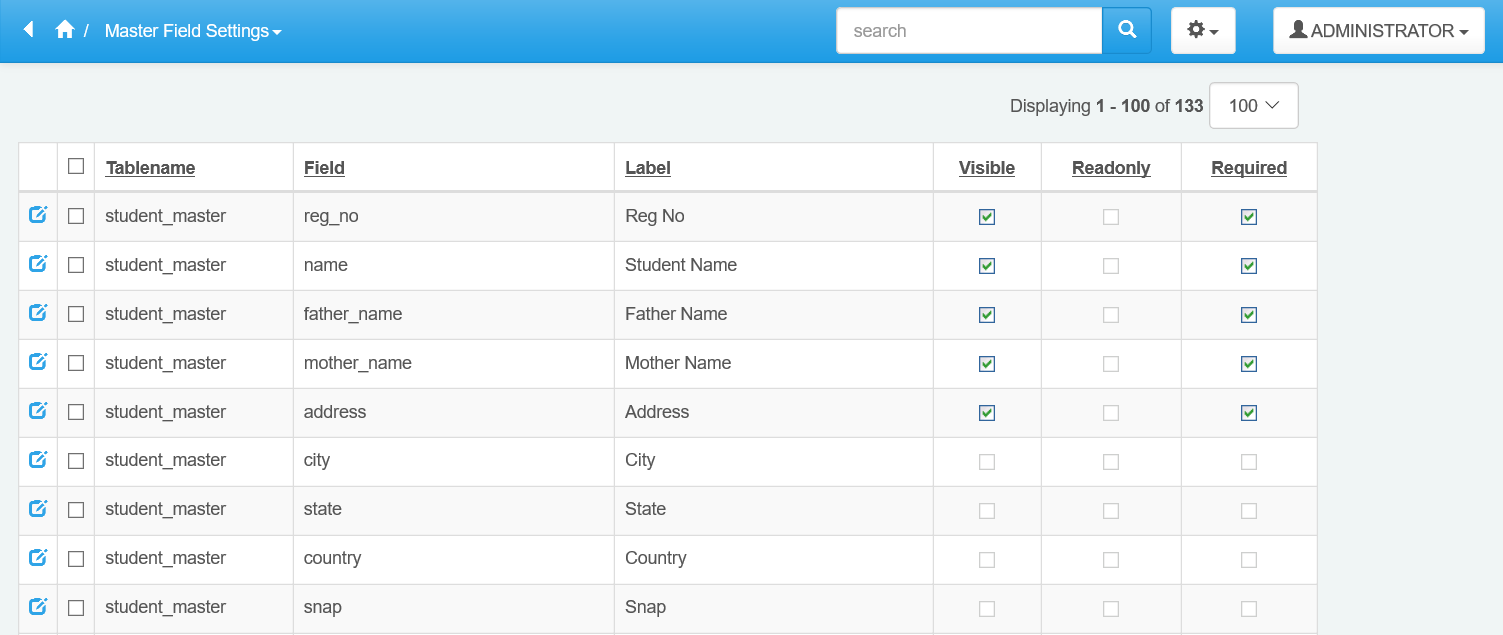 The beauty of our software is that the user can customize module master by creating new fields and labels. User can the set them to visible, read only and/or required etc according to the requirements.

Start typing into the search box at the top of every screen and you will be presented with relevant search results from anywhere in the screen. You do not need to specify column names or anything specific to the search to work.
Let your search for an all-in-one Educational Management System find an end here